Tips, tricks and techniques to up your mocktail game
Getting the details right will elevate your non-alcoholic beverage from hum-drum juice to glorious mocktail. Here you will find a few video tutorials from the Mock-Ups Test Kitchen. 
From gorgeous garnish to mouth-watering simple syrups, these are  just a sample of what you'll find on our YouTube channel.
Want Jo to teach you how to mock it up, live online? Visit our events page to book a consultation. Jo will work with you to tailor a tutorial, then host it with you and your friends or co-workers over Zoom.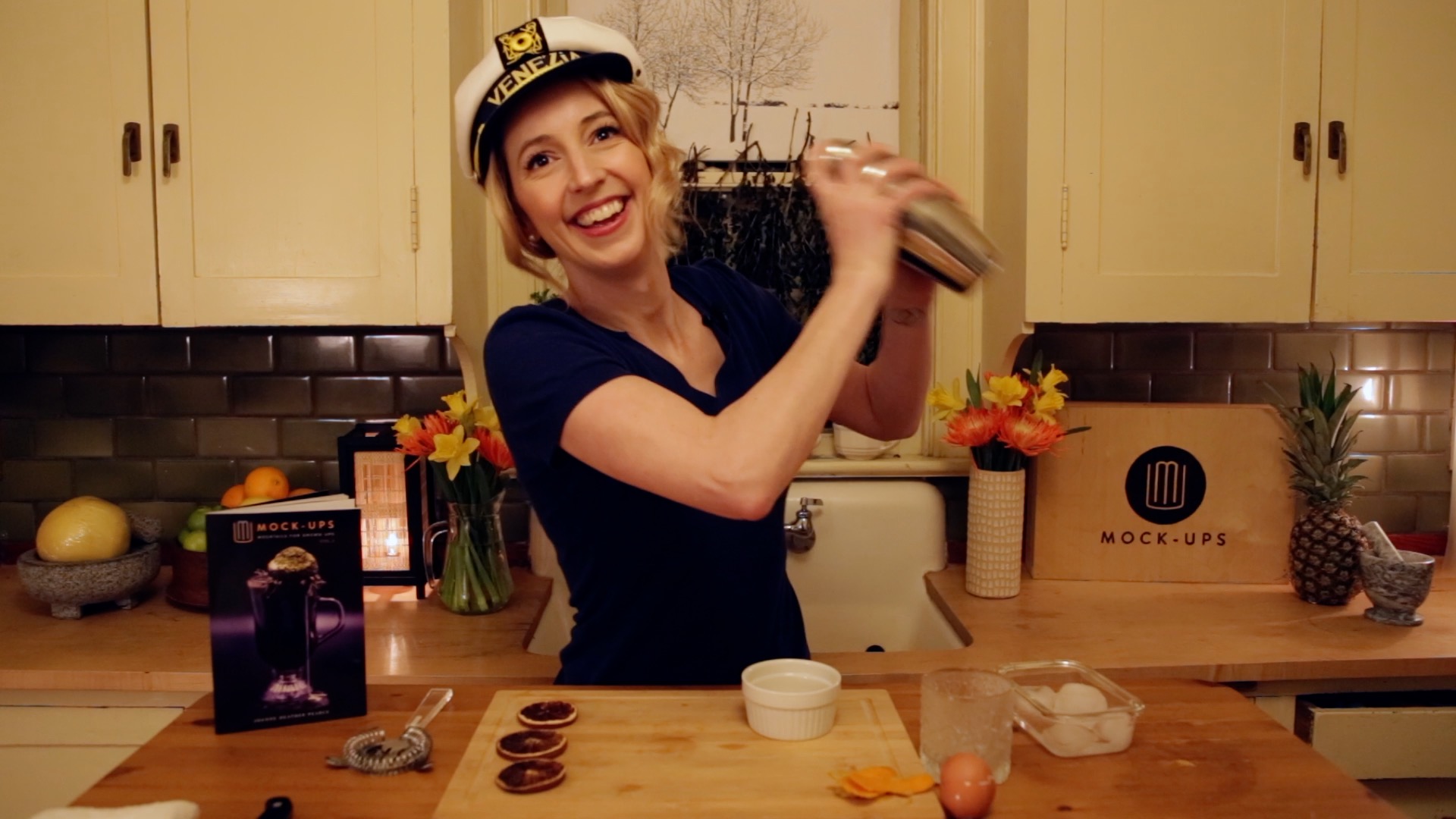 How to make dried citrus garnish
Ever find yourself staring down woefully at your $21 cocktail, a silent tear slipping off your cheek as you whisper to yourself 'I could never make my drinks look this beautiful'. NO!! BAD!!! You can TOTALLY get your drinks on professional-grade fleek, simply by doing a little prep work when you happen to have the right ingredients on hand! Here, Jo shows you how to make dehydrated citrus garnish to add a little flare to your mocks.
How to make cinnamon 'liqueur'
Simple syrups, or 'liqueurs' as we call our variations, are a great way to bring your mocks to the next level. They add a touch of sweetness to every drink and open up a world of flavourful possibilities. Here, Jo shows you how to make a cinnamon liqueur. This technique can be used to infuse all manner of flavours. Simple replace the cinnamon with another ingredient of your choice. And don't worry there's no booze in these 'liqueurs'.
How to make beet stock
Beet water can add a gorgeous pop of crimson to any drink, whether you're making a more complicated mocktail or just throwing some frozen cubes into a glass of soda. Not only does beet water have a delicious, earthy taste that manages to be rich and subtle, it's also packed with vitamins and minerals. If you like beets, this is a basic staple that you should always have on hand. Join Jo as she navigates flying vegetable peelers, a case of the giggles and the splash zone!